Joan F. Furstenberg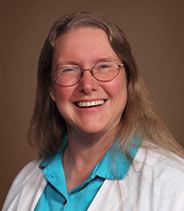 Au.D., CCC-A
Dr. Furstenberg is a native Houstonian, second generation. She earned her Master of Arts (M.A.) in Audiology from the University of Texas at Austin in December of 1982, and her Doctor of Audiology degree from A.T. Still University of Health Sciences, Arizona School of Health Sciences in 2003. Dr. Furstenberg began working at Medical Center ENT and Medical Center Hearing Aids in 1981 and became director of Audiology in 1996.
Dr. Furstenberg is in charge of overseeing the Audiology/Vestibulography Department of Medical Center ENT as well as Medical Center Hearing Aids, Ltd. She has also advised several doctoral students from area universities. Her clinical expertise is in neurodiagnostic evaluations including vestibular testing, fitting and dispensing of hearing aids, and tinnitus management
Dr. Furstenberg enjoys gardening, and world music and dance.